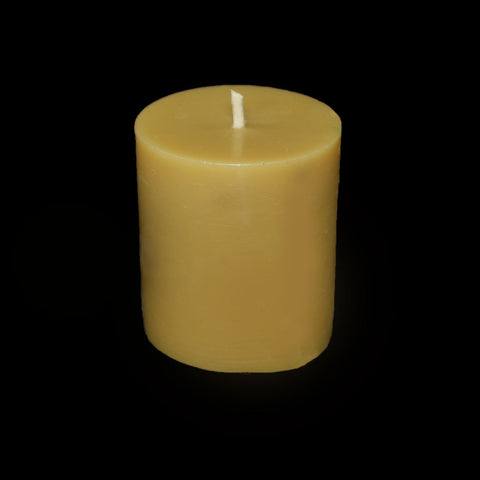 Beeswax 3" Cylinder Short Pillars
100% Pure Beeswax Cylinder 3" Short Pillars are hand poured in our candle shop at Bill's Bees Bee Farm. Natural Beeswax Color, Natural Honey Aroma, 100% Pure Cotton Braided Wick. We use only beeswax from Bill's Bees honey bees so we know it's natural, 100% pure beeswax ~ Just the way our bees made it! 
Beeswax Cylinder 3" Short Pillar:  
Diameter 2 3/8" x Height 3", Weight 7 oz.
Burns for approximately 30 hours. 
*All candles are handmade products. Please allow up to 1 week to fulfill. Thank you for your patience. 
---
We Also Recommend